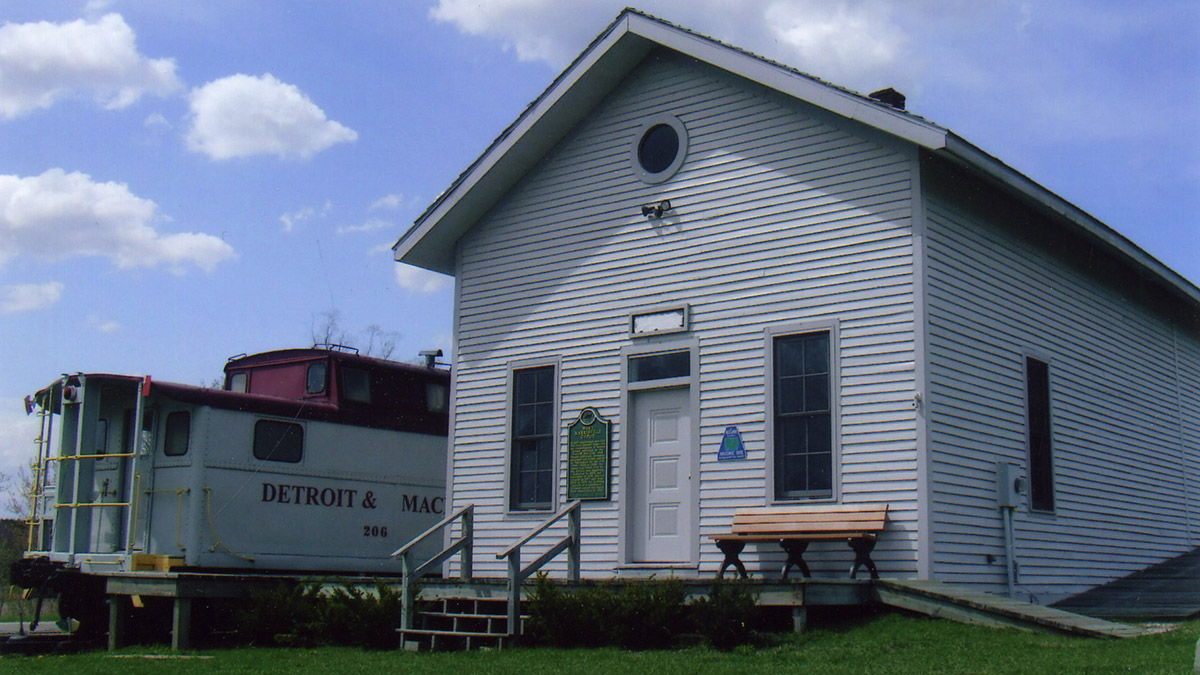 Facts about the Lincoln Train Depot:
The Lincoln Depot, the last remaining depot of its kind in northeastern Michigan
Lonely reminder of Michigan's former dependence on the railroads that snaked up and down the state.
Wood structure has been standing since the 1880's.
Lincoln Train Depot (originally called the West Harrisville Depot) was built in 1886 by the Detroit, Bay City and Alpena Railroad.
The Depot is located on Lake Street in Lincoln and served the community and the surrounding area until 1929.
First rail service to this area passed through Lincoln from the south and continued north through Ossineke to Alpena.
Was a private residence from about 1930 until now being owned by the Lincoln Downtown Development Authority.
In December of 1998, the Lincoln Depot was officially recognized as a Michigan Historic Site.
January 6, 1999, the Friends of Lincoln Depot became affiliated with the Alcona Historical Society.
The building is structurally sound, and its restoration and use as a museum and historical site broaden the range of historical attractions available in the local area.
Hours of Operation:
Call for information and hours open
989-724-6297
Group tours by request:
989-727-4080
Lincoln Depot Contact Information:
nswilliams11@charter.net
989-727-4080